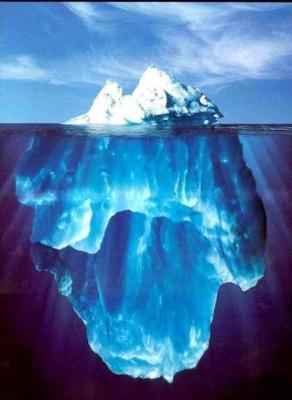 Like this iceberg, much of what is necessary to make your business succeed is below the water or behind the scenes.  Solution Business Plans wants to make sure that what is shown above the water is the most accurate representation of your organization.
To provide accurate and reliable information to our business partners in order to enhance their effectiveness.
Solution Business Plan is a Utah based Limited Liabilty Company, which was started in 2006.  Solution Business Plans has prepared hundreds of plans since its start in 2006 and has helped numerous organizations to develop successful strategies.
 
The staff consists of business consultants and accountants. In addition to full time members of the team the company regularly consults with attorneys and other industry professionals who can provide vital industry specific and legal advice as necessary.

Honesty - To provide to our clients honest service, consultation, and advice.


Integrity - Sadly too many businesses work to increase revenue at any cost.  Our goal at Solution Business Plans is to maintain the highest level of integrity expected of a business partner.
Hard Work - We believe that hard work is the foundation of success.  We will provide a level of service beyond that which is expected.
Who You Will Be Working With
Shane Rodgers, MBA

I have been preparing business plans for more than a decade. In that time I have prepared hundreds of plans for countless industries. I have the knowledge and background to translate your vision into a usable and professional business plan.